My Dream Pet: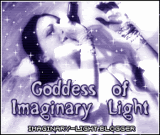 Before you read this profile...know 1 thing about me:

I AM a lesbian, & I AM proud

If you have an issue with this, then you can leave my profile immediately.




I want to say, first, if you send me a message, I will ignore message that say just "Hi", or "I'm bored". If you send me a message, make it something I can respond to. I'm always open to a good conversation, & I'm always available to help, just ask. Also, I'd prefer if you give me a hint as to what the message is about. Titling the message "hi" is the same as messaging me hi. Another thing, I do not like text talk, I will ignore them messages also. I will

not

mail

HullBreach

or

SavantInamorata

for you, if you need something from him, or have to say something to one of them, your best bet is to get them at a time when they are in chat. I can not unban you, & most likely, I will not work or help to get you unbanned unless I have permission from the person who banned you in the first place. If you plan to only contact me when you need something or when it's convenient for you, then it's probably best for you to delete me off you friends list. If you plan to write me a message of entirely text talk &/or bad grammar & punctuation, again, I will ignore it, so just don't bother with the message.




Job: Animal Cruelty Officer





Religion: Wiccan & proud, I won't change for anyone.



Many people say if you hurt an animal, you should go to prison for life. But, my opinion on the matter of animal abuse & child abuse is very different, & extreme. I feel that if a person can

KNOWINGLY

hurt an animal or a child, cause them physical pain with no remorse, then they have no reason to exist this life. They should be subjected to the same type of pain & torture that the innocent animal or child they hurt was put through.




This is my nephew, Jacob Ryan. We call him Jake, or Jakey. He's 4 years old & was born on November 3, 2008. He weighed 6 Pounds/8 Ounces.



This is my niece, Victoria Ann. We call her Torri. She's almost 1 & was born on February 3 weighing 8 Pounds/6 Ounces.




Leah:
This is my cat Leah. She's a tortoiseshell. Whoever described Tortie attitude was DESCRIBING Leah. She'll be 4 in June & she's temperamental, comical, naughty, & quite curious. She's always looking for new ways to get in trouble & to make us laugh.




Romy:
This is Romy. She's a Black Labrador/Pitt Bull mix. She's 6 & She's so sweet, the worst she'll do to you is lick you to death & fall asleep in your lap. She's so calm & even LAZY. She's one of the sweetest dog's you'll meet.



The badge for helping TacoRocco with his game:



My hair has gotten long agian, it's now past my shoulders: