BriBriSoAwesome's Profile
"Cupcakes Til The End!!!!! :D Oops.. There Will Never Be An End For Cupcakes!!!!! >:D"
FIRST NAME
bRiiAnNaa<3 ;
MOOD
Daedal
STATUS
Active
BIRTHDAY
25 Jan 1999
STATUS
GENDER
Wii CODE
2549-3899-5750-7790
3DS CODE
LAST LOGIN
22 May 2011
MEMBER SINCE
22 Jan 2011
SAVII POINTS
1741
SAVII BUCKS
0
BriBriSoAwesome's Biography
Loves... Cupcakes :D
Nickname..; Bribri, Cakez, Bri, Smurf
Bestiieez..; Khaitlyn (Kiki) & Jasari (Jasy)
BeeDayy..; January 25 <3
Sumthinq Importantt Too Say..; Im Boricuaa Babiiee So Don't Get Us Puerto Ricans Annoyed Cuz We Wontt Deal Wit It!!! ~Puerto Rico <3~ Motto..; ♡Whatever! But Xoxo... ♥FOREVER♥. Leqitt . <3

I <3 cupcakes SOOOO much...




and yorkies...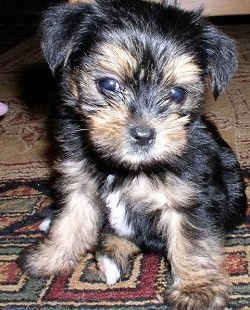 and cute skulls
BriBriSoAwesome's Blogs
How To Answer 2 Stupid Questions
22 May 2011
Views: 163
Comm: 0
She...
22 May 2011
Views: 162
Comm: 0
Love
22 May 2011
Views: 160
Comm: 1
Khaitlyn
10 May 2011
Views: 180
Comm: 0
How i met my best friends ;]
22 Jan 2011
Views: 223
Comm: 1
The Wii Opera SDK is ©2007-2010 Daniel Gump. All Rights Reserved. Wii and Nintendo are trademarks of Nintendo Co. Ltd. Opera is a product of Opera Software ASA. The Wii Opera SDK is not affiliated with either party in any way but is an open source tool to promote the usage of the great products both companies create.