Welcome to my profile!
---
You are NOT visitor


because this is messed up

Your Stalker Info



Stalker info credit to Biphenyl
I HAVE A

Send me a message!
---
Favorite movies:
Hangover
2012
Zombieland
Robin Hood: Men in Tights
Music:
Green Day
Blink 182
Linkin Park
Moderrn Country
TV Channels:
Discovery Channel
National Geographic
Science Channel
Comedy Central
Games:
Super Scribblenats
Starship Defence
Trajectile
Globulos Party
Battlefield 3
Halo: Anniversary

And the best...

Minecraft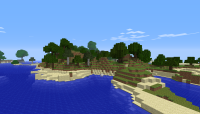 hmm, when I graduate, I wouldn't mind being a graphic designer/game designer!
Want to upgrade your profile?

Read this!