xXNeon-HeartXx's Profile
"Next time you point a finger, I'll point you to the mirror."
FIRST NAME
Emilee
MOOD
Xenial
STATUS
Active
BIRTHDAY
14 Nov 1998
STATUS
Single
GENDER
Female
Wii CODE
3DS CODE
LAST LOGIN
23 May 2013
MEMBER SINCE
18 Dec 2011
SAVII POINTS
956
SAVII BUCKS
0
xXNeon-HeartXx's Biography
Comment if you want to own ONE of my pictures! x3 I don't have very many up, so, yeh. One per person only. x3
SOOOO, here's what I look like, and yes, I am very, very weird indeed. I am not at fault for damage to your eyes, nose, mouth, brain, or body part in general. You have been warned.
Owned By: Snickers King


Owned By: Dice1234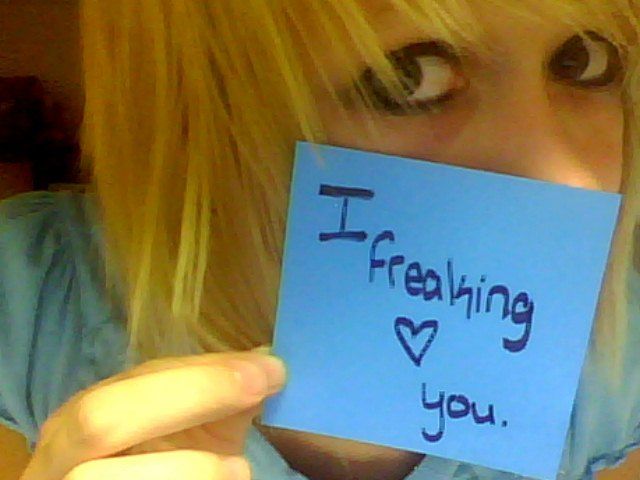 Owned by: SIMULATED VORTEX



These are my dragons. c:



My DeviantART: http://xxneon-heartxx.deviantart.com/

My Facebook: https://www.facebook.com/xXNeonHeartXx?ref=ts&fref=ts

My Twitter (That I'm rarely on): https://twitter.com/EmileeInsomnia

If you want more info on me, go to my little profile expansion thingy.. ._.
---
Nate was here!
< 3 c:
xXNeon-HeartXx's Blogs
Pictures of my Awkward-looking Face
29 Apr 2013
Views: 35
Comm: 2
Shika Satomi- OC Blog
28 Apr 2013
Views: 10
Comm: 0
Arme'runya [Akarii's Horse]
13 Apr 2013
Views: 12
Comm: 0
Confessions of A Raven's Tale
27 Mar 2013
Views: 106
Comm: 2
Nikera -OC Blog-
07 Feb 2013
Views: 61
Comm: 3
The Wii Opera SDK is ©2007-2010 Daniel Gump. All Rights Reserved. Wii and Nintendo are trademarks of Nintendo Co. Ltd. Opera is a product of Opera Software ASA. The Wii Opera SDK is not affiliated with either party in any way but is an open source tool to promote the usage of the great products both companies create.